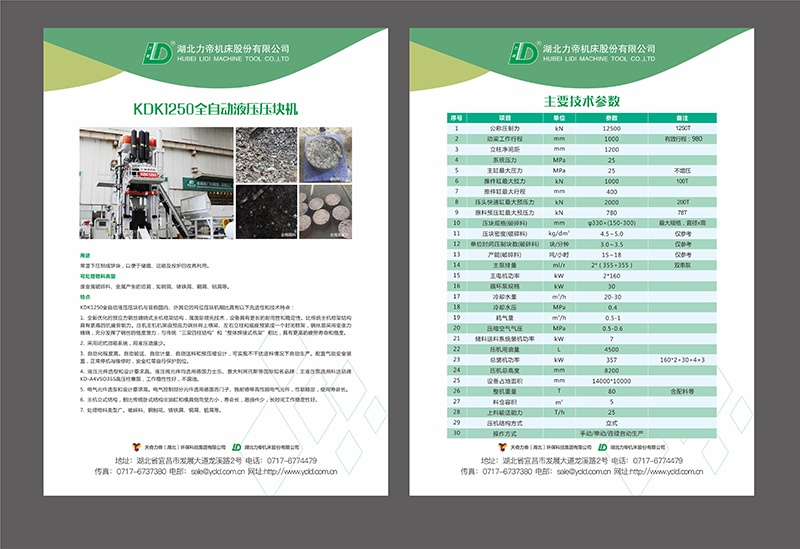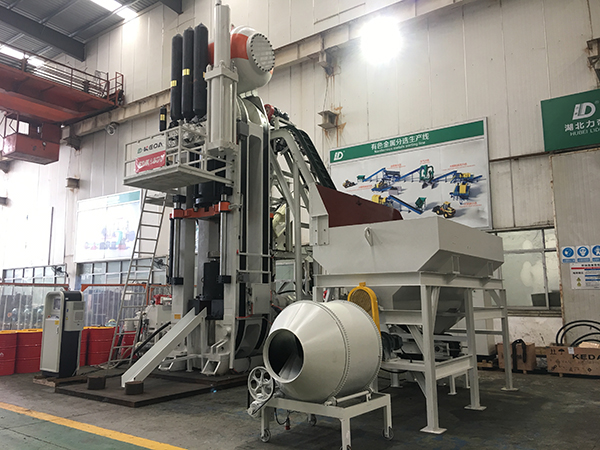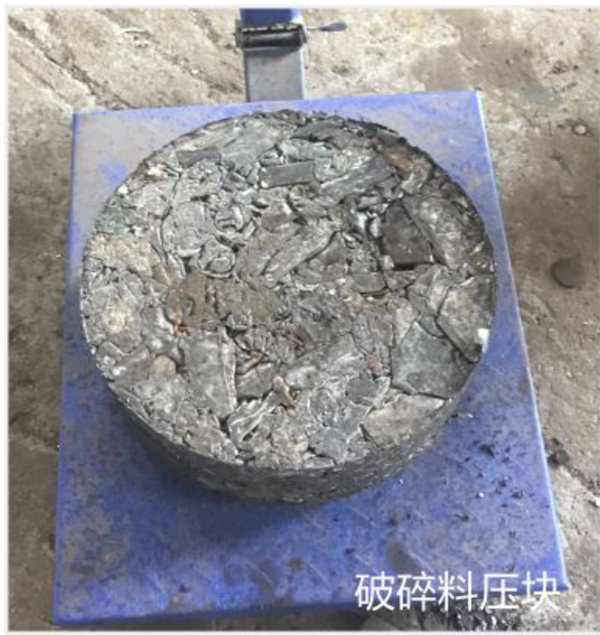 KDK1250 automatic metal briquetting hydraulic press
use:
Pressed into cakes at room temperature for easy storage, transportation and recycling.
Material type that can be handled
Scrap metal scraps, chips produced by metal processing, such as steel chips, cast iron chips, copper chips, aluminum chips, etc.
Features:
Compared with other tonnage briquetting machines at home and abroad, KDK1250 automatic metal briquetting hydraulic press has the following advanced and technical characteristics:
1. Newly optimized prestressed steel wire wound main frame structure. It is an international leading technology, and the equipment has longer durability and stability. Higher fatigue resistance than traditional mainframe frame structures. The main frame of the press is prestressed by prestressed steel wires to form a closed frame with the upper beam, left and right columns and the base. Welded frame", has higher fatigue life and strength.
2. High degree of automation. The design of automatic conveying, automatic metering, automatic feeding and pre-compression can realize automatic production without disturbing the feeding. Equipped with a pneumatic safety device, the safety bar will protect itself in place during normal shutdown and maintenance.
3. The selection and design requirements of hydraulic components are high. Hydraulic valve components are selected from internationally renowned brands such as German Rexroth and Italian Atos. The main hydraulic pump is selected from Keda brand KD-A4VSO355 high-pressure plunger pump, which has good working stability and no oil leakage.
4. High requirements for selection and design of electrical components. Part of the electrical control components are selected from German Siemens, Schneider and other high-performance electrical components, with stable performance and long service life.
5. The vertical structure of the main engine, compared with the traditional horizontal structure, the main cylinder and the mold have less lateral force, longer service life, less wearing parts, and good long-term working stability.
6. Wide range of materials to be processed: scrap steel crushing material, steel shavings, cast iron chips, copper chips, aluminum chips, etc.
The main technical parameters: