On April 22, 2021, sponsored by China Material Recycling Association, undertaken by the Scrap Automobile Professional Committee of China Material Recycling Association, and co-organized by Shandong Huajia Resources Comprehensive Utilization Co., Ltd., "China's First Vocational Skills Competition in the Recycling and Dismantling Industry of Scrapped Motor Vehicles" , Was successfully held in Jinan, Shandong.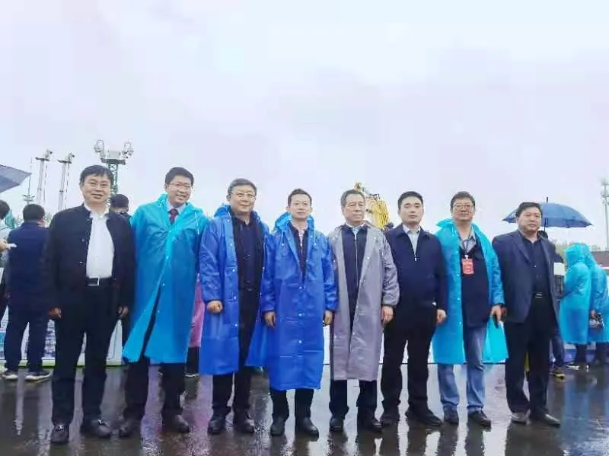 The conference invited Song Yingjie, Director of the Department of Market Operation and Consumption Promotion of the Ministry of Commerce, Ren Xianquan, Vice President of Haier Group, Xu Junxiang, Chairman of China Material Recycling Association, Secretary General Yu Keli, General Manager Hu Pinlong of Huahong Technology, Wang Wenqiang, Department of Commerce of Jilin Province Mr. Li Mingbo, General Manager of Hubei Lidi, Director Zhang of the Jinan Municipal Bureau of Commerce, as well as many scrapped automobile dismantling enterprises and units preparing for scrapped automobile dismantling projects gathered at the conference site.
The light rain that started on the conference site further highlighted the industry's efforts to jointly promote the industry's progress in a standardized, orderly, technological, and environmentally friendly direction.
Tianqi Group, where Hubei Lidi is located, is an enterprise that provides comprehensive services for R&D and manufacturing of production technology and equipment and solutions for operating companies in the industry from automobile production to recycling of waste automobile materials.
Automobiles are "machines that change the world", and their birth and popularization have significantly accelerated the development and progress of human society. It is a globally recognized pillar industry of the national economy and an important symbol of a country's overall economic strength, scientific and technological strength, national defense strength and social development level.
In the past development process, automobile development is more of an "extensive" increase in volume. In recent years, Tesla elites, Evergrande ambitions, Xiaomi making cars, Huawei selling cars... a group of heroes holding technology tools have set off waves of change in the automotive manufacturing circle.
In a country where automobile manufacturing and consumption are large, various vehicles must be properly disposed of after their service life expires or after accidental traffic accidents occur. The development of the recycling industry of waste automobile materials also requires us to respond to the call of the country to reduce environmental pollution caused by waste automobiles. We must better study the recycling and reuse of waste automobiles and achieve creative breakthroughs. Promote the recycling of used automobiles to a higher level.
Li Mingbo, general manager of Hubei Lidi, said that as the undertaking unit of the Ministry of Science and Technology's 863 Program "Research on Scrapped (Retired) Automobile Recycling and Recycling Technology", it will continue to cooperate with industry peers, industry chain partners, The operating companies jointly create a good industry ecology for sustainable and healthy development, and contribute to the improvement of the recycling of waste cars in a more technological and environmentally friendly way.